Image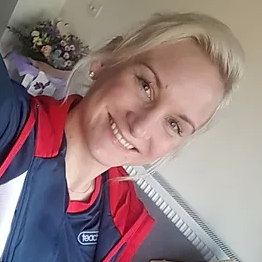 East Anglia
Area:

East Anglia

Owner:

Laura Gee & Chris Davies

Telephone:

07719 657 256 / 07812 334 562

Email:

laura.gee@teachsport.org

Facebook:

Instagram:
About Us
Laura was a keen sports person at a young age, always enjoying a variety of sports, Netball in particular where she played for her school and took part in local tournaments.  More recently, Laura takes part in various fitness classes and aims to remain as fit and healthy as possible.
Laura enjoys being part of Teachsport, where she is able to bring her years of management experience, mentoring and training together with her passion to make a change to peoples lives through being active and, equally as important, a healthy mind.
Laura has a nephew, Buddy, who she is already getting involved in all things Teachsport and hopes he will play a part in the growth and future of the business.
Chris has been involved in sport all his life focussing particularly on Swimming and cross-channel relays, a relatively high standard of Rugby and a love for Cricket and tennis.  
Chris has run a number of successful businesses and has been working with Teachsport for over 5 years as a consultant.  He will take pleasure in bringing his business background together with his knowledge and experience of Teachsport to create a robust and fun business over the forthcoming years.
He and his daughter in law Laura have now been awarded the Teachsport Franchise for East Anglia to operate full time and they both look forward to encouraging health and fitness for people from all backgrounds and abilities across Norfolk and Suffolk.
Contact Teachsport
East Anglia